This
post
was originally published on
this site
sott.net/news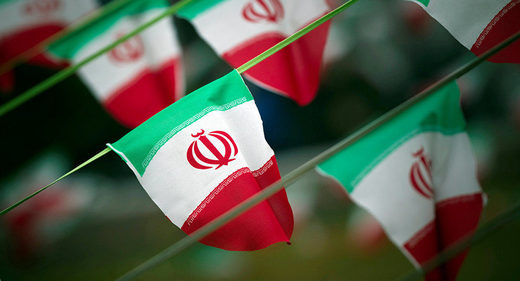 Iran's Guardian Council has announced the names of candidates who will participate in the upcoming presidential election that will be held on the 19th of May.
Six names were officially confirmed in the list, submitted to the Interior Ministry, including:
Hassan Rouhani (the current president of Iran)
Mostafa Aqa-Mirsalim (conservative politician, assistant professor at Amirkabir University of Technology in Tehran and a former Minister of Culture)
Es'haq Jahangiri (the current first vice president of Rouhani's government)
Mohammad Baqer Qalibaf (the current mayor of Tehran)
Seyyed Ebrahim Raeisi (chairman of Astan Quds Razavi)
Mostafa Hashemitaba(a reformist politician)
The former Iranian president, Mahmoud Ahmadinejad, who registered his name on the 12th of April, was disqualified from the presidential race.
Comment:
Ayatollah Ali Khamenei advised Ahmadinejad not to run because because 'it would create a polarized situation that would be harmful for the county.' Ahmadinejad did anyways,
hoping
he could claim the Supreme Leader's words were 'just advice' and count on his political backing to make it into the campaign. This development proves the limit to his political power in Iran.
The Islamic Republic News Agency has posted a bit of background for each candidate:
Hassan Rouhani, (born in 1948), the incumbent Iranian president, is a member of the Expediency Council and the Assembly of Experts, which appoints the country's leader. The former posts he used to fill include membership of Majlis (Iranian Parliament) and headship of Iran's Supreme National Security Council.

Mostafa Aqa-Mirsalim, (born in 1947), is currently the head of the Islamic Coalition Party's Central Council. He is a conservative politician and engineer who served as the country's minister of culture and Islamic Guidance from 1994-1997. From 1981 to 1989, he served as the advisor to then president Ayatollah Seyyed Ali Khamenei.

Mostafa Hashemi-Taba, (born in 1947), was a vice president under former Presidents Ayatollah Akbar Hashemi Rafsanjani, a former minister of industries, and the former head of the Sports Organization.

Es'haq Jahangiri, (1957) currently serves as the first vice president. He used to be minister of mines, the governor of Isfahan, and a parliamentarian.

Mohammd Baqer Qalibaf, (born in 1961) currently the mayor of Tehran, was a former commander of Iran's Islamic Revolution Guards Corps' Air Force, an ex-chief of the national police, and a former commander of Iran's Khatam al-Anbya Air Defense Base.

Ebrahim Raeisi, (born in 1960), is currently the custodian of Razavi Holy Shrines, the organization managing the affairs of the Holy Shrine of Imam Reza (PBUH), the eighth Shia Imam, in the city of Mashad. He has already served as head of supervisory council at Radio and Television (Seda-Sima), Country's prosecutor general, general prosecutor for clerics, member of association of combatant clerics in Tehran and presiding member of assembly of experts.
from https://www.sott.net/article/348772-Irans-Guardian-Council-announces-candidates-for-the-2017-Presidential-Election
Like
Thanks!
You've already liked this
No comments